Project
PayPal

The Picture of Success
The Challenge
How does a tech payments company who relies heavily on stock photography make itself relevant to the discerning eye of the Instagram community? And how does a service with no tangible product to photograph come to life in a meaningful way when the story must be told visually? PayPal tapped Edelman to not only find the answer to these questions, but to do so while both humanizing the brand and contextualizing how PayPal adds value to everyday life.
The Solution
We knew that the Instagram community would not respond well to heavily branded content or marketing speak, so we decided to let the community speak for us. We partnered with more than 30 influential global Instagram photographers to tell the #paypalit story in their own unique way through the PayPal Instagram channel. Using brilliant lifestyle photography, they illustrated how PayPal was part of their everyday lives, giving them a simple, secure way to pay for everything from morning coffee to shoes to charitable donations anywhere and any way they chose. The creativity paid off, exposing PayPal to 9 million endorsed impressions.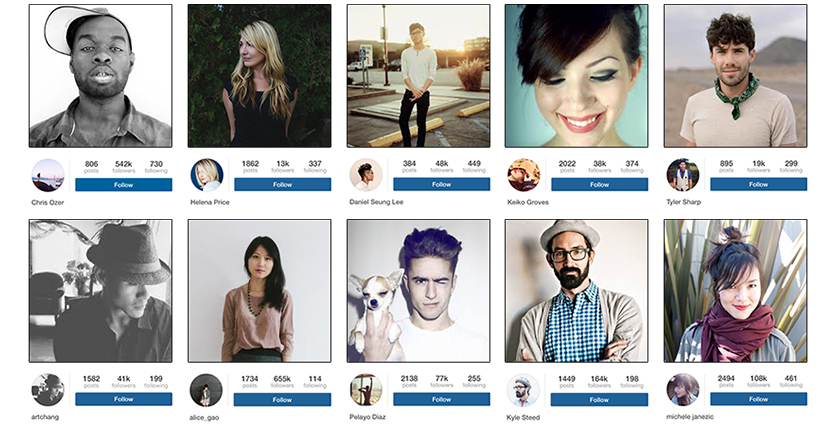 Results
By taking a risk and putting their brand in the hands of their most influential customers, PayPal was able to reinvent itself in an authentic way and gain both the respect and following of a highly discerning audience. Within one year, the PayPal Instagram account reached over 10k followers, with an average 23.4% MOM growth. Their 404 photos averaged 136 engagements per post, totaling 247,100 overall engagements with overwhelmingly positive sentiment. Instagram publicly applauded PayPal's innovative brand strategy and invited them to be one of only 10 brands to launch their ad platform, making PayPal the only tech brand amongst rich lifestyle brands like Michael Kors, Adidas, Lexus and Burberry.